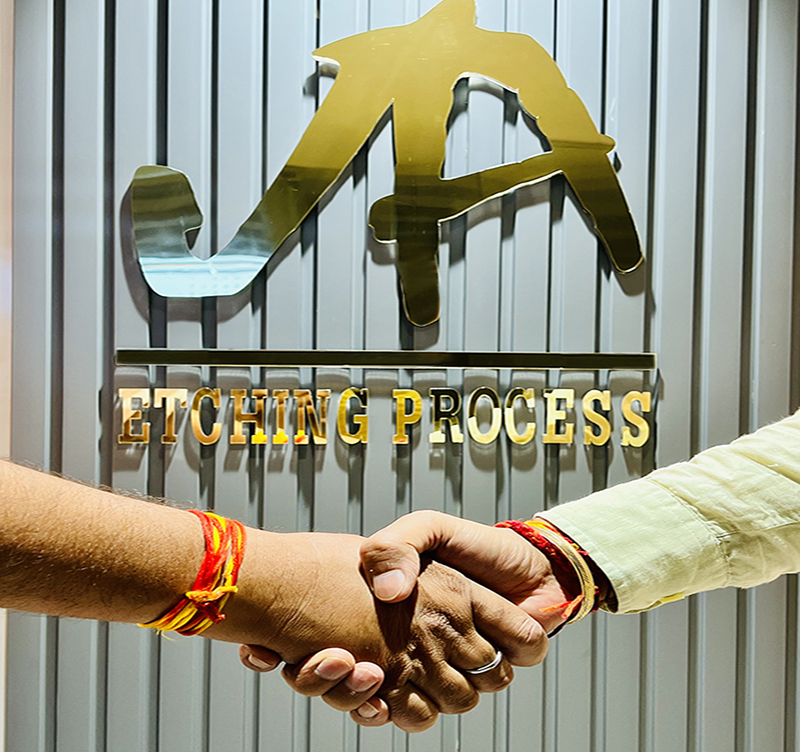 Exploring Teflon Coating Services: A Deep Dive into Stainless Steel Applications
Teflon coating services, particularly on stainless steel, are widely sought-after due to the inherent benefits of nonstick coating process. This technology, integral in everyday kitchen utensils like pots, pans, and spatulas, greatly eases tasks such as pancake flipping, sausage rotation, and egg frying. Teflon, or Polytetrafluoroethylene (PTFE), forms the basis of nonstick coatings, despite facing its share of controversies. Teflon coating on stainless steel brings together the robustness of stainless steel and Teflon's unique non-stick and heat-resistant properties, creating an unparalleled combination.
The foremost benefit of Teflon's non-stick property is the ease of cleaning, whether it is cookware or industrial machinery parts. It reduces the need for excess lubrication in mechanical parts and cooking oils in kitchen utensils, thus promoting healthier lifestyles and efficient industrial processes. Moreover, Teflon withstands high heat, up to 500°F (260°C). This trait makes it a trusted choice for various high-temperature industrial applications and versatile cooking needs. By enhancing stainless steel's inherent rust and corrosion resistance, Teflon extends the equipment's lifespan. This resilient coating endures harsh environments, effectively safeguarding the underlying stainless steel and ensuring its longevity.
PTFE, a synthetic material composed of carbon and fluorine, was invented in the 1930s and is renowned for its nonreactive, almost frictionless, and nonstick properties. These features not only make Teflon-coated cookware easy to clean and use but also promote healthier cooking methods by minimizing oil or butter usage. Beyond cookware, Teflon finds applications in fabric and carpet protectors, wire and cable coatings, and waterproof outdoor clothing like raincoats. However, concerns regarding nonstick cookware's safety emerged recently, largely associated with perfluorooctanoic acid (PFOA), previously used in nonstick cookware production. These concerns typically centre around Teflon's potential hazards when overheated.
Besides cookware, Teflon, or anti-rust coating, is also applied to shoe moulds. This fluoropolymer-based synthetic material protects the mould's paint and adds a glossy finish, preventing corrosion and wear in varying temperatures, thus extending its life. Application involves massaging dried Teflon droplets onto the surface to create a transparent, shiny coat, a process often necessitating polishing equipment. The mould is then wiped clean and non-glossy parts are polished to a shine. Jai Ambay etching process, a reputable company specializing in Teflon coating, has been in the industry since 2008.
Here Are Some Cooking Tips For Safety:
Never preheat an empty pan as it can reach high temperatures rapidly, potentially releasing polymer fumes. Always add food or liquid before preheating.
Avoid high heat cooking since it necessitates temperatures beyond what is recommended for nonstick cookware. Opt for medium or low heat and avoid broiling.
Ensure adequate ventilation in your kitchen. Use an exhaust fan or open windows to disperse any fumes.
Opt for utensils made from wood, silicone, or plastic to avoid scratching the nonstick surface.
Hand wash your cookware with a sponge and warm, soapy water, avoiding steel wool or scouring pads that can scratch the surface.
Replace your cookware when it begins to show signs of wear such as scratches, peeling, flaking, and chipping.
Overheating Teflon can lead to the release of harmful compounds into the air. These compounds may cause polymer fume fever or "Teflon sickness", which manifests as flu-like symptoms, including chills, fever, headache, and body aches. These symptoms typically surface 4–10 hours after exposure and disappear within 12–48 hours. By using common sense cooking techniques, the health risks of overheated Teflon can be effectively mitigated.
Frequently Asked Questions?