Most Reputed Name in 5-Axis Laser Texturing, Mold Texturing, 3D Laser Engraving, and Non-Stick Coating
Jai Ambay Etching Process, your trusted service provider for precision etching solutions. With our cutting-edge technology and skilled team, we deliver high-quality metal etching, chemical etching, laser etching, and 5-axis laser texturing services to meet your specific needs. Our 5-axis laser texturing capabilities allow us to create intricate and precise designs on a wide range of materials, offering enhanced functionality and aesthetics for your products. Count on us for reliable and efficient etching solutions tailored to your requirements. Contact us today to discuss how we can elevate your projects to the next level.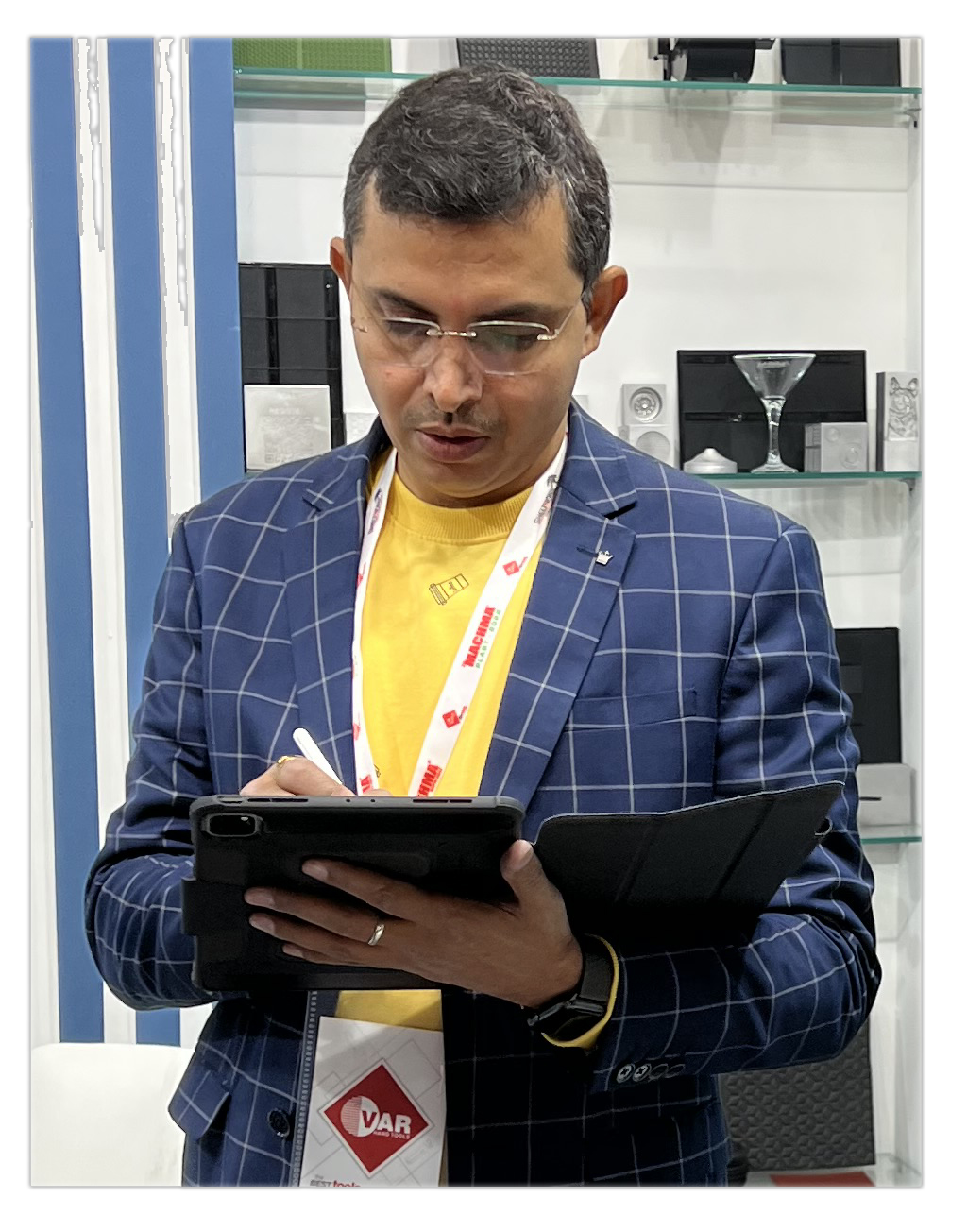 Established in the year of 1996, Jai Ambay Etching Center in partnership. After 12 Years Mr. Santosh Rai get the full entity of business and in 2008 settled as Jai Ambay Etching Process with an agenda of delivering high tech etching/engraving solutions and become a tycoon in the industry of mold etching, texturing and designing. He controls the business of the Jai Ambay Etching Process and also manages the workflow of every project which is under the supervision of the Jai Ambay Etching Process. Mr. Santosh Rai and the team delivered 100s and 1000s of successful projects which laid a foundation of the company which now renowned globally.
Jai Ambay Etching Process is a leading service provider of 3D Laser, 3D Surface etching, Sandblast and shot blast, Mould polishing, Repair and maintenance, Metal coating, Non-stick coating, Laser marking and Chemical Etching. But the company wasn't made overnight but with continuous efforts of Mr. Santosh Rai and the team. He has a stronghold over the business market, also over the industrial market.
What Happy People Are Saying About Jai Ambay