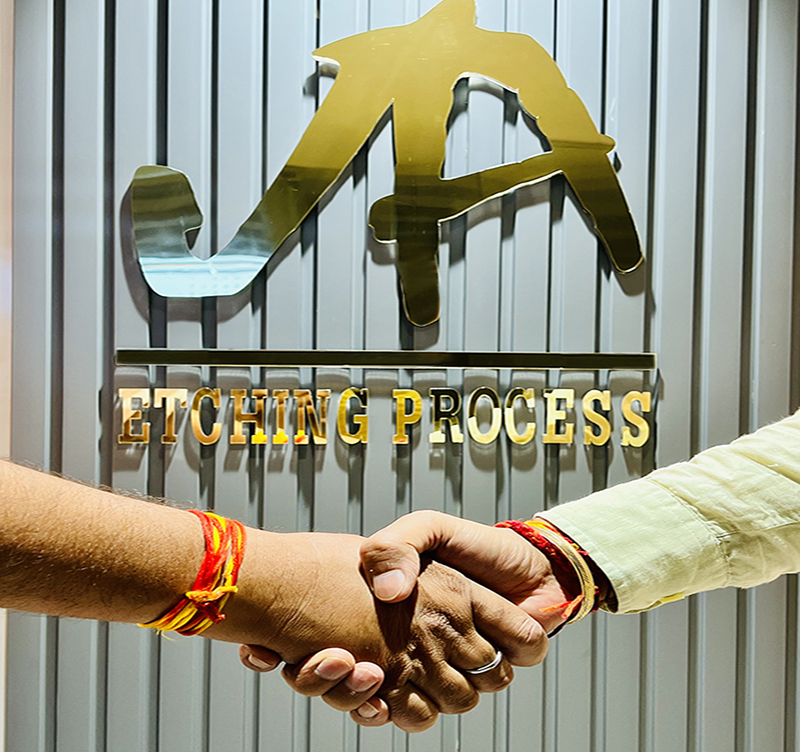 A wide variety of moulded parts are patterned or textured at Jai Ambay. Normally, the pattern is reproduced on the moulding surfaces of the tool by the mould etching process. The moulding and manufacturing industries are often in need of special handling capabilities for texturing their molds. At Jai Ambay Etching Process, we work with clients on projects that require the application of texturing to a mould cavity. mould Texturing will enhance the appearance of the parts, help mould flow, hide flaws, and create a safety value for your product.
Whatever the case may be, there are thousands of industry standard patterns to select from for the function and appearance you are looking for. Working with all tooling materials, including tool steel, aluminum, and others, our texturing process begins with masking off all areas, except where the pattern would appear. The mould would then be submerged in an acid bath for the material to be textured. This step requires our skilled craftsmen to manage the depth and pattern consistency. Changes in depth can and will change the appearance of the pattern. The depth of these texturing projects ranged from 0.0006″ – .003″ deep. We at Jai Ambay Etching Process can texture all industry standard patterns as well as any custom patterns.
Frequently Asked Questions?